We build connections with and between industry, government, organizations and individuals who share a commitment to creating a more sustainable future. Through these partnerships and strategic relationships, we reinforce our commitment to and help strengthen the stewardship community. We encourage others to look at collaboration with a unique and innovative lens as well. When there are limited resources available, it makes more sense to band together, because we truly go further – and accomplish more – along the way.
Beaver Hills Biosphere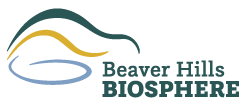 With a shared history and a natural alignment between their respective visions and organizational mandates, Land Stewardship Centre and the Beaver Hills Biosphere have established a strong strategic partnership that enables more efficient and effective operations and management of both organizations through a shared-services model. Learn more.
EcoServices Network

Land Stewardship Centre is a partner in the EcoServices Network - a multidisciplinary group of experts working to build the knowledge and capacity in support of conservation markets, and bring Alberta to the forefront of economic diversification, environmental excellence and sustainable development. Learn more.
Natural Decisions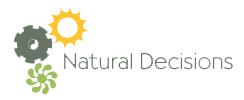 Land Stewardship Centre began working with the Natural Decisions partners in 2011 to put INFFER™ (Investment Framework for Environmental Resources), an approach to developing, assessing and prioritising activities and projects aimed at addressing environmental issues, to work for Albertans. Learn more.