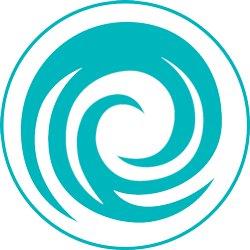 Watershed Stewardship Grants provide much-needed funding to community stewardship groups to support their efforts.
Since 2006, more than 180 groups, from communities across Alberta, have received in excess of $2,500,000 to deliver more than 360 projects that help ensure a safe, secure drinking water supply, healthy aquatic ecosystems and reliable, quality water supplies for a sustainable economy.

Making a Difference
Made possible with funding from Alberta Environment and Parks, this significant investment in community-based stewardship has provided the foundational support for groups to make a difference within their local watersheds. Funds received from the Grant Program have enabled stewardship groups to engage in community-based projects that focus on:
Increasing the awareness and understanding of local watershed issues.
Demonstrating, testing or displaying various watershed management options.
Building membership and organizational capacity.
Measuring and reporting on environmental and social indicators of watershed health.
Developing management plans for and engaging in physical, on-the-ground activities to improve the condition of local watersheds and water bodies.
The projects are diverse; ranging widely in their objectives, complexity and size, but all have meaningful impact within their respective watersheds. From public forums, workshops and other coordinated outreach efforts, to riparian assessments,
habitat improvement and naturalization activities, the projects supported by the Grant Program represent an ambitious assortment of local programs, presentations, and initiatives that have contributed significantly to the stewardship of Alberta's precious water resources.
2023 Grant Recipients
Thank you to everyone who applied. We'll be announcing the recipients of this year's grants soon.
2022 Grant Recipients
Meet the stewardship groups that received 2022 funding and learn how they planned to put these important dollars to work in communities across Alberta.
Application Information
Reporting Forms and Requirements
Request for Scope Change
If you need to make changes to your current WSG-funded project, you must complete and submit a request for scope change form to the Grant Coordinator.
Request for Project Extension
Should your group encounter issues that delay the progress of the project or prevent you from meeting the deadlines outlined in the Grant Agreement, or if your group is unable to complete your project on or before the March 31 project and final report submission deadline and you require more time to complete your project, complete and submit a request for extension with your Interim Report to the Grant Coordinator.
The Story of Stewardship
It is rewarding to see the reach, diversification and sophistication of stewardship activities supported by this grant program from year to year. It is also important to recognize the committed watershed stewardship groups and volunteers who contribute so much time, effort and expertise to improving the health of Alberta watersheds. Learn about the grant recipients and their stewardship projects in our interactive online StoryMap.