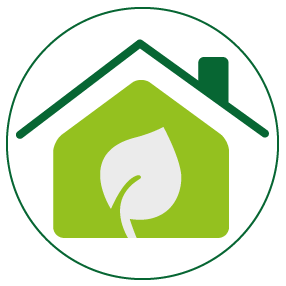 Ownership of small acreages, hobby farms and recreational properties is growing in Alberta. More and more, acreage owners are searching for information and support for how best to manage their properties in a sustainable manner.
The Green Acreages program offers publications, workshops and incentives developed especially for acreage, hobby farm and recreational property owners to help them implement stewardship practices that conserve and protect the valuable natural assets, such as air, land, water, wildlife, associated with their properties. Learn more, watch this.
The Primer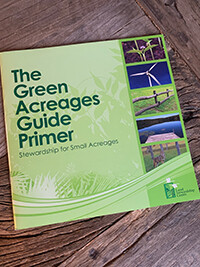 This booklet provides an introduction to the basics of owning and managing a rural property on topics such as water and waste management, living with wildlife, weed and pest control and much more. With funding support from TD Friends of the Environment and Alberta Real Estate Foundation, we updated the Primer to include additional resources as well as new content about Resource Development and Extraction and Easements and Rights-of-Way. View the flipbook online or download the PDF. Print copies are also available for municipalities and stewardship groups in our online store.
The Workbook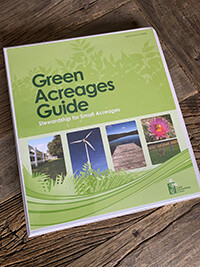 The more comprehensive Workbook takes stewardship to the next level. Each chapter begins with an overview of an issue and background information, includes relevant legislation, offers examples of beneficial management practices and provides sources of additional information. At the end of each module, handy worksheets help you document and evaluate how you manage your property. Order your copy today for only $35.00 plus GST/shipping.
A Green Acreages Experience
Hear from Hayley Rothenberg as she shares her experiences with the Green Acreages program and tells the story of the stewardship journey she embarked on with her rural property in Lac Ste. Anne County, Alberta. With background and commentary from Milena McWatt, Land Stewardship Centre's Green Acreages Program Coordinator and Lac Ste. Anne County's Lorraine Taylor.
Workshops
Green Acreages Workshops are informative, educational and interactive. Hosted in partnership with local municipalities, and led by an experienced and knowledgeable facilitator, these workshops offer a practical, hands-on approach to helping people become better stewards of their acreages and recreational properties.
Using the Workbook and its corresponding worksheets as a guide, and using an air photo of individuals' properties provided by their municipality, by the end of a workshop, each attendee will have learned more about what they can do and the resources available to them, and come away with a Workbook and the start of a stewardship plan for their property. At a workshop, you will learn how to:
Better manage and improve your property
Evaluate your acreage
Map your property assets and plan your activities
Access funding to help with a stewardship project and the projects that qualify
And more
Upcoming Workshops
No workshops scheduled at the moment. Watch for more this fall.
Are you a municipality interested in hosting a Green Acreages workshop for your residents? Contact the Program Coordinator today.