Go back to News Listing
The Power of People: The 'who' behind growing the Green Acreages program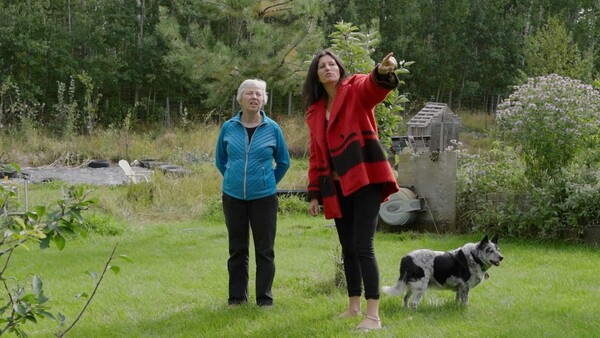 A little history
As the number of acreage owners in Alberta climbed higher and interest in conservation increased, and recognizing a gap in the availability of information and resources for this audience to help them manage their properties, Land Stewardship Centre (LSC) launched the Green Acreages program in 2012.
In its early days, the program offered two resources developed especially for acreage, hobby farm and recreational property owners – a Primer and Workbook – filled with information to help them better understand, plan and implement stewardship practices on their land.
As awareness of and interest in the program grew, there was increased demand from rural municipalities to provide more services and support to the acreage and recreational property owners in their jurisdictions. In addition to offering the Primer and Workbook, LSC responded by first developing 'workshop in a box' presentations for municipalities to deliver to landowners, assisting them in reviewing the resources, understanding their role in stewardship and developing a plan for their properties.
It soon became clear that several municipalities would prefer to have the Green Acreages Workshop led and delivered by a presenter with relevant technical expertise who would present, lead participants through the Workbook and the process of initiating their stewardship plans and be available to address specific landowner questions and concerns regarding implementation of stewardship practices.
In 2014, a couple of municipalities (Red Deer County, Parkland County) took things even further, establishing their own, customized Green Acreages-based programs to provide their residents with greater support.
Although demand for the resources remained strong, by 2018, with a lack of dedicated resources (both human and financial) to do more, the Green Acreages program had reached its limit of what it could accomplish. Knowing how important it was to continue to provide acreage owners with dedicated resources and support, with input from six municipal stakeholders, LSC prepared a business case for a pilot project to expand the reach of Green Acreages province-wide and applied for funding to support this approach.
A new era
In 2020, LSC secured funding from Alberta Environment and Protected Areas' Watershed Resiliency and Restoration Program and a new era of Green Acreages programming was launched. This critical financial support enabled LSC to hire a dedicated Green Acreages coordinator, Milena McWatt, to expand the program's capacity and better serve municipalities and acreage owners by offering more workshops across Alberta as well as cost-share funding for landowner stewardship projects.
Since then, the program's reach and impact has expanded exponentially – 18 more rural municipalities have become involved, Milena has delivered more than 30 workshops across the province and more than 50 acreage owners have applied for funding for stewardship projects. None of this would have been possible without Milena's effort to scale up the program, increase awareness and build LSC's organizational capacity to deliver.
The power of people
Green Acreages would not exist in its current form without the involvement of rural municipalities and the capacity provided by the Watershed Resiliency and Restoration Program grant that enables the program to invest in people.
"It was extremely important to have someone like Milena fully dedicated to the program in order to provide stability and long-term capacity for our partners to rely on," explains Brian.
The continued support of municipalities, the ability to invest in individuals and outcomes-based projects means that Milena and the Green Acreages program can serve more people, in a more sustainable way.
"Milena has a great blend of theoretical knowledge, practical experience and great interpersonal skills that help her work with landowners," says Brian Ilnicki, LSC's executive director. "People really like her and they often tell me they're impressed with the breadth of her knowledge and her ability to connect with people."
Milena is intimately familiar with the importance of conserving natural spaces like wetlands, which have a special place in her heart from her childhood growing up in rural northern Alberta. After studying biology at the University of Alberta and obtaining a Master's in Resource and Environmental Management from Dalhousie, Milena began working in stewardship outreach, environmental education and project management – all skills she brings to the table when she's working with landowners on stewardship projects and leading workshops.
Establishing ongoing relationships in the communities Green Acreages serves is another reason for the program's expanded impact. Milena travels across the province building those relationships, working with municipalities and landowners to inform and support them in their stewardship journeys.
The work associated with stewardship and conservation doesn't happen overnight or in one-off efforts. It requires ongoing outreach, education and investment in people. This includes building capacity for staff to forge relationships with the communities they work with.
"We're in the business of engaging, informing and enabling people to become better stewards," explains Brian. "We can do that because we have the support of people – the people who administer the grants we receive, our committed rural municipal partners, the talented staff who deliver our programs, and a Board of Directors that fiercely advocates for LSC as an organization."