Go back to News Listing
Say Hello to Our Newest Team Member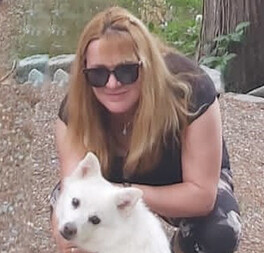 From working in the corporate world as an executive secretary to lending her bookkeeping skills to small businesses, Jennifer Nestoruk has worked in a variety of industries and businesses. Now, she's thrilled to join the team at Land Stewardship Centre and Beaver Hills Biosphere and flex her skills in a new sector.
Jennifer was born in Winnipeg and her family moved and lived in the US for three years before settling in British Columbia when she was eight. She lived in BC until recently, when she made the leap and moved to Alberta. Her family and friends live in the Edmonton region, so she's excited to be close to them and have the opportunity to explore Alberta. 
"I got to spend some time in Elk Island this summer, so that was great. I'd love to go back and explore more now that I'm working with the Biosphere," says Jennifer. 
When it comes to spending time outdoors, Jennifer has a passion for camping and has recently discovered a passion for gardening.
"Camping is big for me. When my boys were growing up, we went camping a lot," says Jennifer. "I think it's important for kids to be unplugged. We love all outdoor activities."
While she is new to the world of conservation and stewardship, Jennifer is eager to jump in with both feet. She's passionate about conserving our landscapes and protecting the environment.
"I'm still in the process of educating myself about the Land Stewardship Centre and the Beaver Hills Biosphere," explains Jennifer. "In our world, with climate change, it's so important to protect natural resources."
"I am finding the work very interesting and am excited to educate myself further in stewardship and green communities," she adds.
We're so excited to have Jennifer on our team.