Go back to News Listing
Green Acreages Funding At Work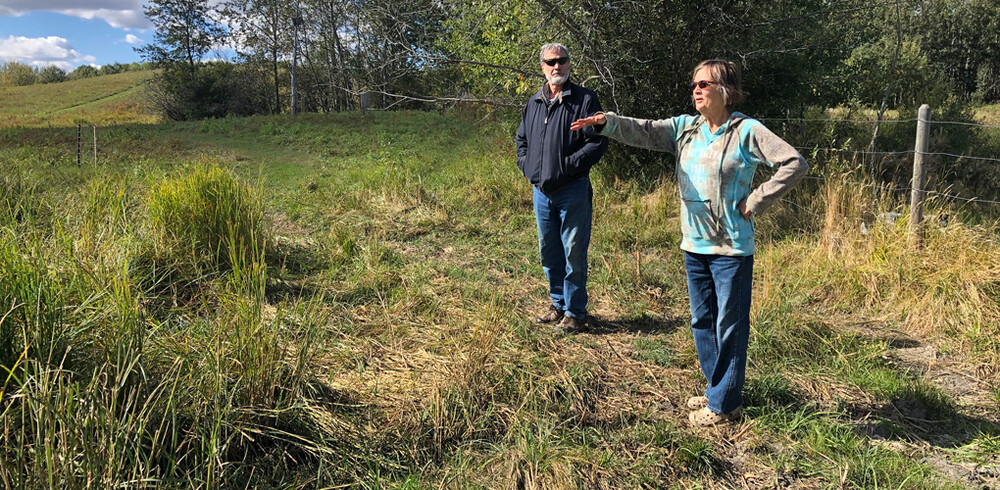 In September 2021, Green Acreages Program Coordinator, Milena McWatt, had the chance to visit two properties, meet recipients of the Green Acreages funding program and learn how they put these incentives, from Land Stewardship Centre and Alberta Environment and Protected Areas' Watershed Resiliency and Restoration Program, to work.
The first property Milena visited is an acreage owned by Patti and Claude Albert in Beaver County. The Green Acreages funding was the "carrot that helped motivate" Patti and Claude to complete a stewardship project on their acreage. They planted many small native trees and shrubs around a wetland on their property and installed exclusion fencing to keep livestock out of sensitive riparian areas. Their advice to other acreage owners is to go through the whole Green Acreages Guide workbook! They found it very helpful with their vision for their acreage and said it provided a lot of considerations they may not have thought of otherwise.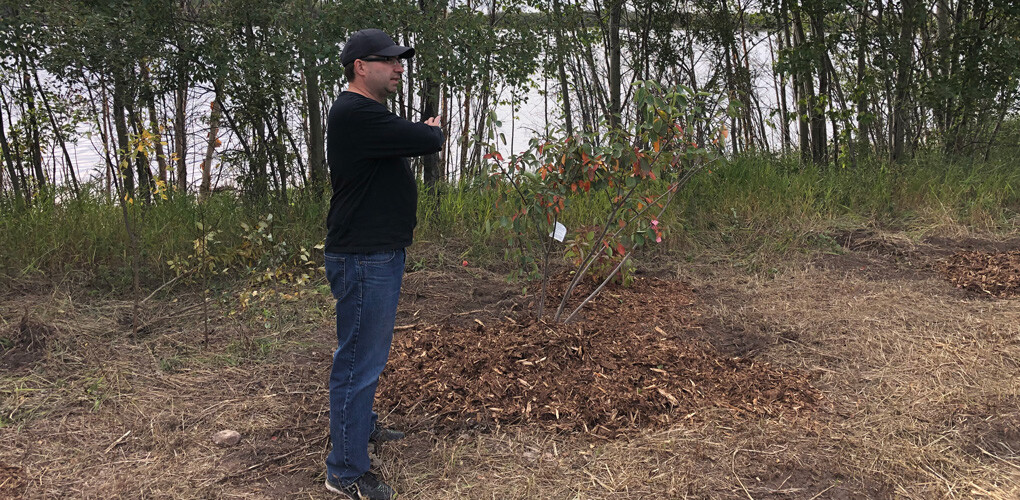 Milena also visited a recreational property; the lakeshore lot of Dean Mackenzie in Strathcona County. Dean used his Green Acreages funding to plant native trees and shrubs near the shoreline of the lake his property faces. Not only will these species help to prevent erosion, mitigate flooding and reinforce the shoreline, but Dean notes that his property is more aesthetically pleasing and already attracting more bees, birds and other wildlife. Additionally, he'll get to eat some saskatoons as they are one of the native plants he's added.
Funding is still available for Green Acreages projects that mitigate flooding and/or drought on acreages, recreational properties and hobby farms across Alberta by enhancing the natural watershed function of the property. Please visit Green Acreages to learn more.