Go back to News Listing
Establishing a Stewardship Legacy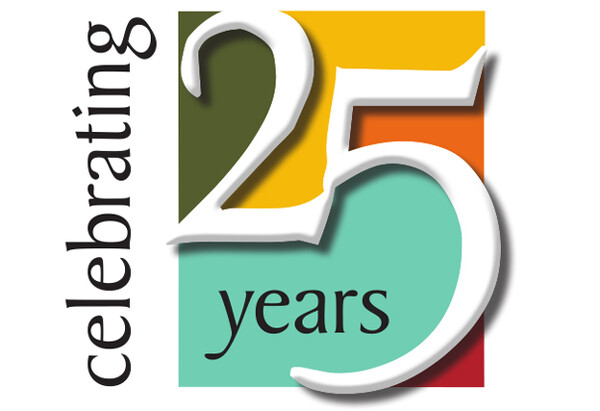 Land Stewardship Centre of Canada (known as Land Stewardship Centre or LSC) was established in 1996 and this year marks an important milestone anniversary. Recently, we spoke with the three individuals who founded LSC and established the foundation of the organization's stewardship legacy that has continued for 25 years.
A Natural Foundation
Ernie Ewaschuk, Dave Prescott and Ken Gurr were working for the Alberta NAWMP (North America Waterfowl Management Plan) Centre in the early 90's, demonstrating the value and importance of wetlands and supporting the conservation of wetlands and associated habitat. Throughout Alberta NAWMP field staff worked directly with landowners and producers, providing them with information on conserving waterfowl habitat but also the importance of maintaining biodiversity overall on the land – still a relatively unknown concept in the early 90's. Although their roles varied within the organization, their views on land stewardship were complementary. The messages and information they imparted to landowners through Alberta NAWMP showcased the benefits of how setting aside areas of their land would contribute to increased habitat for waterfowl, wildlife and key ecological functions.
At the time, major conservation efforts in this realm typically involved organizations buying or setting aside habitat through incentive arrangements with landowners. The concept of landowners maintaining and or restoring ecosystem services benefits (the benefits that humans receive from nature) through their land management practices was quite new.
Ernie's, Dave's and Ken's involvement with Alberta NAWMP provided them with valuable insight into how to approach and build trust with landowners. And having a background in conservation and working on the land provided them with insight into and understanding of the importance of environmental sustainability.
"If you want to make any progress in stewardship and biodiversity conservation, you have to work directly with and know how to speak with the people who manage and operate on the land," Ernie points out.
Through their experiences with landowners and industry, Ernie, Dave and Ken also recognized a real need to go beyond the original mandate of Alberta NAWMP and expand efforts to include the 'bigger stewardship picture.' They always felt there was a real need to deliver broader stewardship messages and initiatives that foster a stewardship ethic to manage all natural capital (land, air, water and biodiversity).
Breaking New Ground
Eventually, the Alberta NAWMP Centre closed and the oversight of NAWMP implementation in Alberta transferred to Ducks Unlimited Canada. However, Ernie, Dave and Ken stayed in close contact.
"At first [when the Alberta NAWMP Centre was closing] all seemed all doom and gloom," explains Dave.
"But once we started meeting and discussing the ideas around a new stewardship-focused organization, the concept started to radiate excitement."
One of their first steps was ensuring their 'new' idea wasn't something that was already being accomplished by others. They met with similar organizations to ensure there was no duplication around their concept of stewardship and sustainability and didn't find any organizations or individuals for that matter. With that, they established a non-profit society and called it Land Stewardship Centre of Canada and eventually their vision and goals for a broader stewardship initiative became a reality.
"Getting LSC established was a lot of work," explains Ernie. "But we and so many others believed in what we were doing, which made it all worth it."
Early on, LSC also had the opportunity to take on a service provided by the Alberta government that assisted land developers (mainly petroleum) to identify other land use interests on the same land base.
This was the beginning of the Conservation Land Registry (CLR) program and LSC's first official 'program'. The CLR consisted of a database of information that was important to companies with an interest in land development. In the early days of the CLR, companies would contact LSC enquiring about conservation projects or other agreements associated with a particular parcel of land. LSC would search the database and return the results of the query on that parcel to the companies for a fee.
The initial CLR consisted of a relatively simple database. LSC eventually enhanced the functionality, provided a quick search and faster turnaround for developers, and incorporated more data on conservation lands and easements.
"Taking on the CLR was a real strategic move that, in addition to providing a valuable service, afforded LSC the ability to secure critical funding that supported other stewardship efforts," Ernie explains.
To this day, the CLR remains a core service offered by LSC, and with the advances in internet and technology over the years, has grown and evolved into an online, searchable database with more data and greater functionality.
Taking an Idea and Running with It
Every successful organization has a strong team behind it that makes it all possible. In the early days of LSC, Ernie took on the role of Executive Director, Ken looked after communications and Dave served as research biologist. They started by drawing on past relationships to gather insight from all levels of government, grassroots organizations and landowners. The approach was collaborative.
"Fundamentally, we understood that the bottom line was people need to live on and use the land," Ken explains.
"What we did through Land Stewardship Centre was help people value and understand all the many simple, practical ways wildlife habitat could be enhanced, that also made the land more healthy and sustainable for their agricultural needs; to be true caretakers for all life on the land."
Helping people to embrace stewardship meant helping them understand the common benefits while highlighting that collectively, small changes on the land are capable of having a big impact on conservation and biodiversity goals.
Ken says, doing simple things like staying back farther from creeks and wetlands to allow natural regeneration of riparian plants and shrubs that are so important to water quality, or not removing every standing dead tree (or snag) as it could be a home for a Saw-Whet Owl, which in return helps with small mammal control.
Through Land Stewardship Centre Ernie, Ken and Dave built trust and imparted the principles of stewardship, conservation and ecological sustainability backed by research and science. But they also understood, that to be successful in the long-term, it would be important to create recognition, recall and support for their new organization.
So, while the strategic plan was being developed, they also started the process of developing a logo that reflected Land Stewardship Centre's vision and would be the foundation on which people would recognize the organization and what it stood for. Ernie is quick to point out the logo was not just a random design; there is meaning behind the key elements of the long-standing graphic.
"The open window depicts new opportunities," explains Ernie. "The parkland and prairie habitat beyond the window showcases the often overlooked natural regions of Alberta. The cranes, a graceful migratory bird, represent wildlife and signify collaborative conservation and stewardship efforts."
Reflecting on the Journey
Another highlight and fond memory that Ernie recalls from his time at LSC was the 2009 National Stewardship Conference the organization hosted in Calgary. This conference provided an opportunity for people from across Canada with various backgrounds to gather, share ideas and inspire each other through concepts that could be put into action. Putting words into action is a foundational element of its programs that still hold true as Land Stewardship Centre turns 25.
Ernie is proud of what he, Dave and Ken accomplished in the early days and is pleased that, in their successors' hands, the organization has remained not only true to its mandate but viable and valued in the environmental non-profit sector.
Reflecting on his and his colleague's efforts and the future of the organization, Ernie adds, "Land Stewardship Centre is the vehicle through which some real progress has been made in terms of advancing the broader stewardship agenda. At the end of the day it felt really good to retire and hand LSC over to the next up-and-coming stewards. I knew it would be in good hands and it has continued to do well."
The Founders
Who is Ernie Ewaschuk?
Ernie describes his early self as a person who worked in various fields including construction and the oil patch. He was 25 years old when he attended the University of Alberta. He completed his master's degree in Zoology doing his thesis work on territorial behavior of Canada Geese. His career path eventually led him to do research work on Canada Geese for the Alberta government, working for Ducks Unlimited Canada as the Provincial Biologist, later branching off to be an agricultural producer, working on the NAWMP program, helping establish and operate Land Stewardship Centre, and finally working as a consultant under E5 Environmental Inc. An avid birder, Ernie was dedicated to conservation of wildlife from an early age and was fortunate enough to work in his chosen field for his entire career.
Who is Ken Gurr?
Ken grew up on the west coast of BC and eventually moved to Alberta when he was 13. His career background focused on marketing, public relations and fundraising. He has always been drawn towards finding the heart in the issue; getting people on the same page and communicating common benefits. Although his communications positions had him on the computer and phone most days, he was always eager to be invited to get outside and complete field work with his coworkers. His connection to place and the draw of the ocean pulled him back to BC in 1999. He continued his dedication to stewardship as he now works for Gabriola Land & Trails Trust as a Stewards Program Coordinator.
Who is Dave Prescott?
Dave is an avid naturalist with a complex history. He was a young bird enthusiast in Ontario, which led him to complete his master's degree on flycatchers there. Wanting to keep that work going, Dave eventually moved to Calgary and completed his PhD on birds. This led him to research avian species with NAWMP. He later worked for the Alberta Conservation Association, Fish & Wildlife and just recently retired from his position with the Alberta government as an Endangered Species Biologist. He enjoyed working on things that other people did not such as the species that often get overlooked, like plants, snails and bees. Future plans for Dave include bolstering his passion for wildlife and the environment.
More 25th Anniversary Acknowledgements
Learn more about some of the other individuals and organizations that provided advice and encouragement along the way to help turn the dream of establishing an organization that supported a broader stewardship mandate into reality.
Comments
In the heading: Land Stewardship Centre is Incorporated, at the bottom of that section the term "educate" appears which was something we were always very sensitive about and never used that word. Sometimes when educate is used it may infer that someone is ignorant and they are being enlightened. To avoid this we always used words like: informing, passing on or exchanging information, etc. Thanks for the opportunity to view this which was passed on to me by Gordon Kerr.